Principal's Message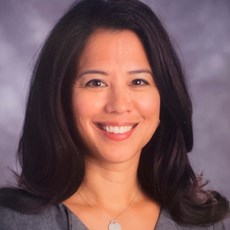 Dear Bryant Families,
It is my pleasure to welcome you to the 2023-2024 school year and serve as your principal. We are committed to providing our students with a well-balanced education. We firmly believe that all children are special and have dignity and worth, and ALL children can learn. We follow an educational program that is consistent with current research and effective practice and is aligned with the GGUSD Strategic Plan "The Garden Grove Way" which is based on an equation that includes three primary goals: Academic Skills + Personal Skills = Lifelong Success. Our teachers utilize engaging classroom practices and curriculum while integrating AVID strategies, art, technology, socio-emotional learning, and physical education. Our behavioral expectations for all students is G.R.O.W.L., which stands for:
G

ive and Earn Respect

R

emain Safe

O

wn Your Actions

W

ork with Pride

L

ove to Learn
Our primary form of communication with families is ParentSquare. Please download the ParentSquare app on your mobile phone so that you can ParentSquare posts, text message, and other alerts. Download the ParentSquare from the app store on IOS or Android. Check your email or text for the activation link. Please visit https://www.ggusd.us/parentsquare or call our office if you need additional assistance with ParentSquare. You can call us at 714-663-6451. Our office hours are 7:30 a.m. – 4:00 p.m. 

We are looking forward to a great school year! Thank you for your support and for making Bryant such a special place for children to learn and grow.

Sincerely,
Kristine Levenson, Principal